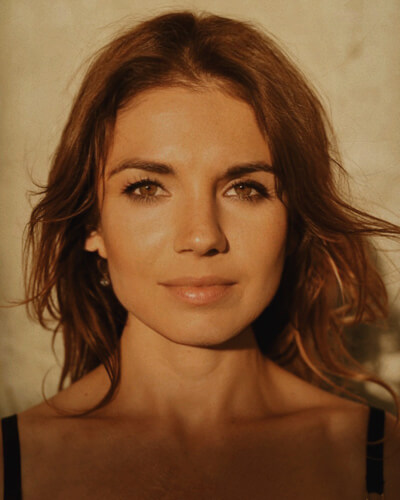 Justyna is an Ashtanga Yoga teacher authorized by Sharath Jois. She has been practicing this method since 2005 and sharing it in traditional form in Shalas around the world. She is now based in Poland, where she opened MERU Shala. It's a space where she supports practitioners in all stages of their life.
She also holds the space for female circles, teaching about cycle awareness in practice and beyond. Justyna is also a pelvic floor therapist and applies this knowledge to her teachings.
Her free time is all about nature — she loves climbing mountains and taking pictures of landscapes. She finds photography as her way to show the beauty of nature and a call for preserving it.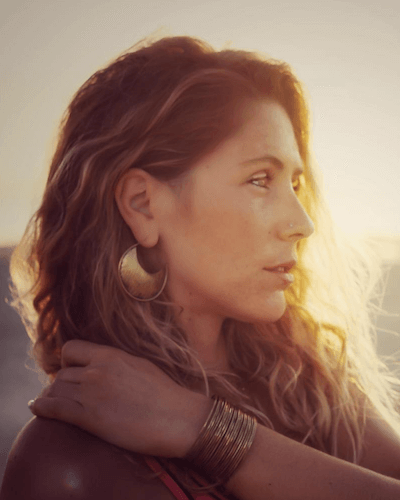 She is a passionate yoga practitioner, yoga teacher and tour guide. She was working several years for one of the world's biggest travel companies, leading tours in Eastern Europe and Southeast Asia and her love for travel, tourism, yoga, and adventures made her found Fige Yoga Adventures.
Sasha became a certified yoga teacher in 2018 by www.gaia-yoga.com school in Croatia. Her teaching style is Ashtanga Vinyasa, and she is skilled at demystifying complex concepts and making yoga feel accessible to beginners and teachers alike.
Dog lover, she enjoys spending time hiking, swimming and horseback riding.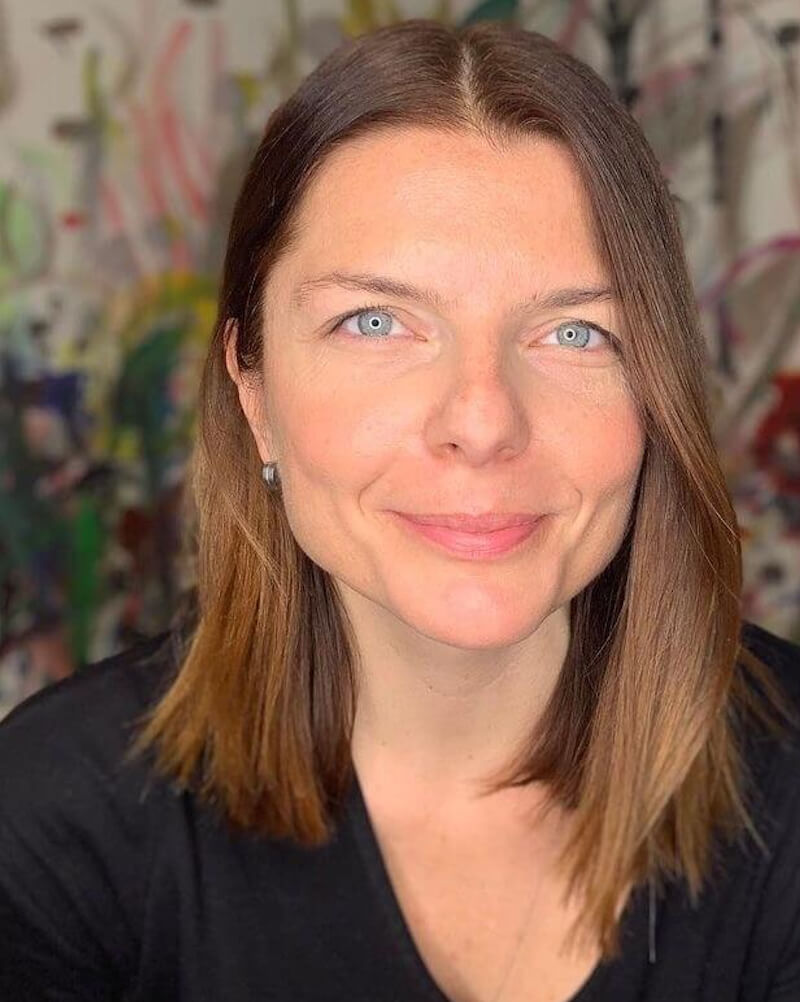 She is a certified yoga teacher, Systemic constellations coach and a Reiki master teacher. In her teachings, she combines yoga with systemic constellation work and energy work through reiki — giving people a chance to rediscover themselves in a safe environment.
Besides yoga, Ivana is interested in travelling, food, wine, music and art, and getting to know people worldwide and learning about different cultures.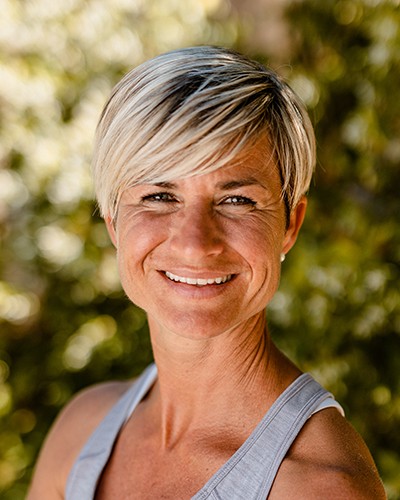 Caroline is a dedicated Yoga Teacher based in Switzerland with over 9 years experiences in teaching Yoga.
She started as a traditional Sivananda Yoga Teacher and after many further trainings she found her own style - Hatha Flow. Sometimes very energized and sometimes slow and deep. She is an empath and has the gift to teach what people need the most.
For Caroline it is very important to give people the chance to rediscover themselves in a safe environment.
Beside Yoga Caroline loves being in nature, travelling, sports, the sun, the sea and laughing with friends. She is interested in the diversity of people and their needs. She is also Reiki practicioner.
"Yoga is about bringing the awareness into the body, into the breath, into the soul and into the moment. Your mind gets quiet and you get access to your soul on a deep level."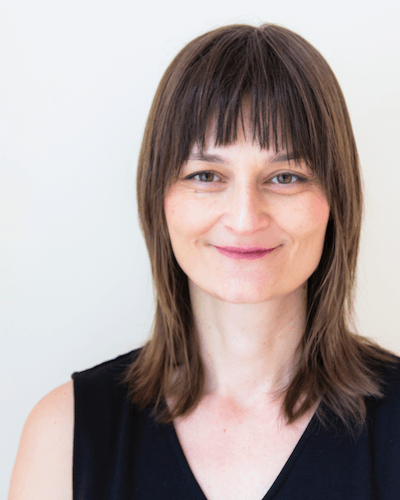 Tatjana is a yoga and meditation educator and the creator of Dynamic Mindfulness — a contemporary yoga style rooted in Buddhist wisdom and informed by up-to-date science movement.
Her approach to yoga is based on two decades of Buddhist studies and practice, as well as on shiatsu and the Axis Syllabus body of knowledge. In core, here teaching is defined — My teaching is down to earth and makes sense in the body while providing a mindful inner inquiry that extends far beyond the mat.
She holds a Master's Degree in Music and has played flute in both highbrow classical settings and progressive theaters in Berlin. While still a musician at heart, her present instrument is the body.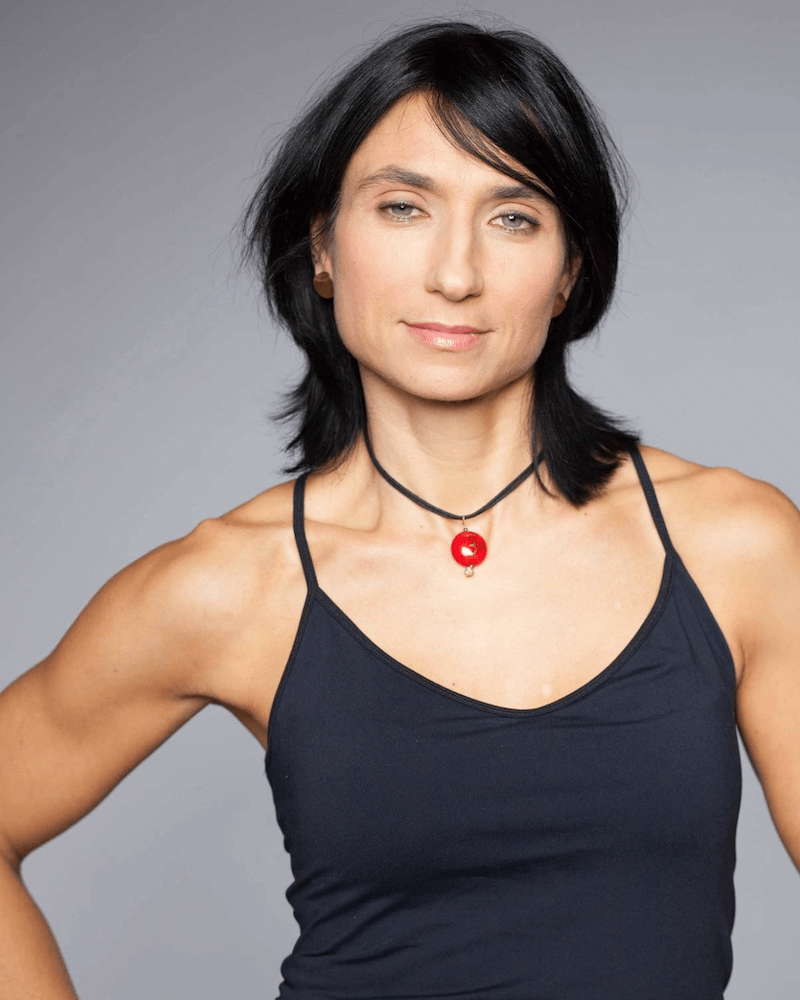 Manuela has been practicing yoga for more than 20 years and she is teaching for more than a decade. Coming from a martial arts background Manuela has always been into a dynamic Yoga style with focus on Ashtanga and Vinyasa Yoga. Being one of the first certified KATONAH YOGA Teachers in Germany and Europe her Vinyasa Yoga style is deeply influenced by the philosophy of Taoism und TCM (Traditional Chinese medicine) and the alignment of the KATONAH YOGA tradition.
Not only being a Yoga and Pilates teacher, Manuela has the gift to explain technique within the Yoga practice by also underlying it with philosophy in order to explore deeper layers of body and mind. The physical Yoga practice with elements of empowering and strengthening aspects are in Manuela teachings as important as Pranayama and Meditation and Restorative Techniques as a tool to find the balance between polarities in order to find our center.
Sandra D. Bianco is a dedicated yoga practitioner who has been studying and practicing yoga for more than 20 years, teaching it since 2005. She started her spiritual research at a young age of 15, first through books, then by meeting yoga, buddhist meditation and shamanism, until she met her spiritual Teacher in 1995. That encounter changed her perception of Life and of her Purpose, and became the foundation of her way of living and of her teachings today.
In 2005 she got the blessing to teach yoga from her first Ashtanga & Vinyasa teacher Sonja Rzepski, becoming one of the pioneers of dynamic yoga in Croatia. Her thirst for knowledge made her travel around the world, to study with a great number of prominent teachers and masters. One of the most precious encounters was with O.P. Tiwariji from Kaivalyadham Institute (India), who initiated her in the practices and teaching of Pranayama.
Sandra is is the founder of GaiaYoga school established in 2006 as the first Croatian Yoga Teacher Training program, and of GaiaYoga Prenatal TTC.
She is an experienced Registered Yoga Teacher with Yoga Alliance (E-RYT500, RPYT) IYF and European Yoga Federation, and a Teacher Trainer licensed to certify students at the 200 & 500 hour levels. She has in-depth knowledge of Ashtanga, Vinyasa, Yin, Restorative, Pranayama, Meditation and yoga philosophy.
She is also trained in Shamanic Medicine with Andean Q'ero shamans, as well as Energy Therapist and teacher of Energy Method called Prana Hands since 1999.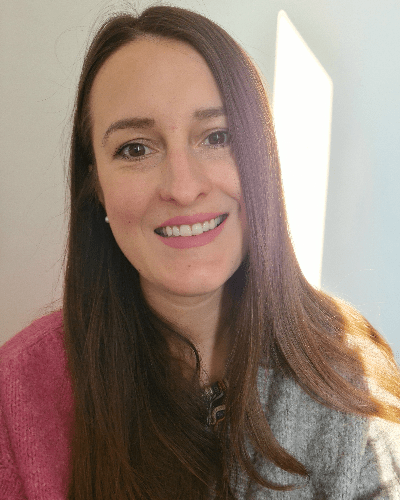 Growing up in a family that loved to travel and explore new tastes, I was exposed to many different cousins during my childhood and that definitely sparked an interest in me which later developed into my passion and profession. My enchantment with exploring different cultures and cuisines continued growing during my studies in Switzerland. After graduating in International Business in Hotel and Tourism Management in Cesar Ritz University, I spent a few years working in a 5*star hotels around Europe and Asia where I continued to work, travel and educate myself on different foods and cuisines. My biggest passion was the connection between culture and food and how we can learn so much about the culture and history just from a plate of modest traditional food cooked at home.Upon returning to my home county I started the radio show "With Spoon around the world" and I spent the next 10 years running a kitchen in different vegan restaurants and hotels in Croatia.
My love and passion for food and cooking still grows each day and I am happy to be able to share it with the beautiful people that I cook for.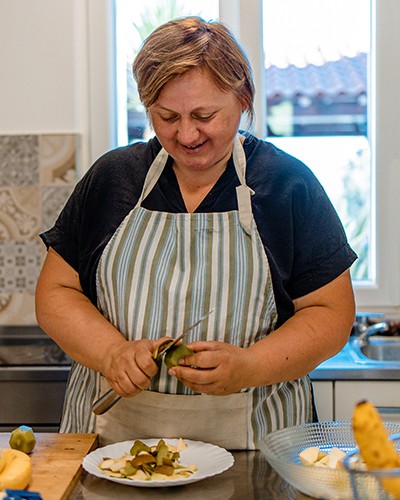 Karolina is a long time Buddhist practitioner, Shiatsu masseur and Macrobiotic chef. When she is preparing a food, you can feel all her energy and love in that meals. She uses seasonal ingredients and makes the best of it.
Karolina was the owner of Zagreb famous restaurant, Veganspek, first vegan and meat restaurant in Croatia.
PARTNERS
Meet the experts who support us: