DATES
30.04 — 02.05.2021
MAXIMAL CAPACITY
12 people
SUITABLE FOR
all yoga levels
groups, singles, couples
PRICES
Twin Shared Room | 
• 237 €
Single Room |  
• 290 €
SUITABLE FOR
all yoga levels
groups, singles, couples
OVERVIEW
This island weekend retreat aims to awaken creativity through dance, walking meditation, yoga, and visiting the aromatic garden.
We will lodge in the small hotel Manora 4*, a resort run by a local family, and enjoy access to the spa, pool, and private beach.
The program's part is hiking to magnificent Mt Osorčica and spending the afternoon in the  'Fragrance Garden' filled with wild island herbs.
Andrija will lift you up with Dragon Dance and deeply calm you with Yoga Nidra, while Sasha will be your 'Island Mamma'.
PROGRAM
1 May Weekend includes Dragon Dance, Yin Yoga, Yoga Nidra, hiking to Mt Osorcica, visit Fragrant Garden, two meals per day, accommodation and wellness.
– THE RETREAT MEETS THE HEALTH AND HYGIENE PROTOCOLS THAT THE CROATIAN GOVERNMENT IMPLEMENTED AS GENERAL COVID-19 PROTOCOL.
LODGING
We will be accommodated in the small family hotel Manora 4* on Losinj island. At your disposal are a heated swimming pool, sauna, fitness, bicycles, and sunbeds at the private beach. In Manora resort, the food is prepared with ecologically grown vegetables from their farming.
LOCATION
Losinj is known as the island of vitality. Famous for lush green vegetation, rich biodiversity with 230 species of medicinal plant and crystal clear sea. The island offers ideal conditions for physical and psychological relaxation, particularly during the spring and autumn.
The island of Lošinj, with its sea landscape intense aromatic smells, is known as "Doors to Heaven".
MEET OUR TEAM
…your teachers and your guides
By profession, Andrija is a trombonist in Zagreb's famous theatre 'Komedija' and a certified Yoga teacher. Andrija first encountered Eastern traditions and teachings in 2003 as he embarked on his first trip to India, wherewith a devoted study of Vedic texts and various philosophical schools, he reaches his first yoga class in the tradition of classical Hatha yoga. He uses the dynamic (yang) styles of Ashtanga, Vinyasa and Power yoga, and the gentler and subtle type of Yin Yoga in his teaching. As one of Andrija's main principles in life, as so is his approach to yoga is — balancing energies like male-female, shiva-shakti, yin-yang.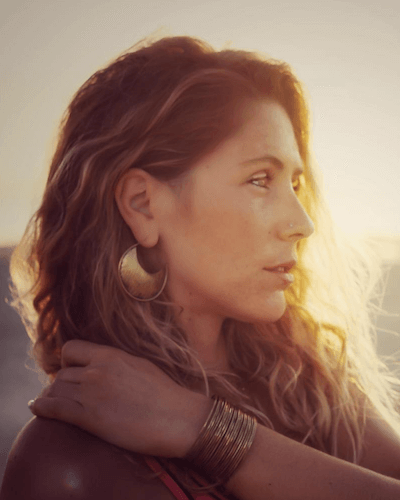 She is a passionate yoga practitioner, experienced yoga teacher and tour guide. She was working several years for one of the world's biggest travel companies, leading tours in Eastern Europe and Southeast Asia and her love for travel, tourism, yoga, and adventures made her found Fige Yoga Adventures®.
Sasha became a certified yoga teacher in 2018 by www.gaia-yoga.com school in Croatia. Her teaching style is Ashtanga Vinyasa, and she is skilled at demystifying complex concepts and making yoga feel accessible to beginners and teachers alike.
Dog lover, she enjoys spending time hiking, swimming and horseback riding.
PRICES
Twin Shared Room | • 237 €
Single Room |  • 290 €
2 nights in Family Resort Hotel Manora (4*)
2 Breakfasts and 2 dinners
2 hours use of sauna
Use of bicycles
Use of heated swimming pool
All Yoga classes from the program
Hiking to Mt Osorcica
Mediation walk
Travel do destination
Travel insurance
Entrance ticket to Fragrant garden (3€)
Your reservation is confirmed by payment of 50 Euro to the Gipsy Travel Agency® account. The rest of the event amount price must be paid no later than 7 days before the start of the retreat, in this case, no later than 23.04.2021.
For booking and payment coordinates, please go directly to the reservation section of the page.
The retreat meets the health and hygiene protocols that the Croatian governments implemented as general COVID-19 protocol.
The reservation price is 50 €, and it is not refundable unless the Gipsy Travel Agency® cancels the program, then the reservation amount is fully refunded back. The GT Agency® is obliged to inform the participants about any normal* cancellation no later than 7 days before starting the event. The GT Agency® may consider allowing the person to use the reservation amount for another event in some exceptional cases.
Due to the pandemic time we live in, a person is obligated to inform GT Agency® the same day the Country issues the travel restriction, as the same GT Agency® will do in return. If a person were not allowed to travel to Croatia due to international COVID-19 travel restrictions, GT Agency® would agree to change the booking for another event.
*normal = not caused by Covid-19 Pandemic restrictions