My life philosophy is to enjoy small things, family, nature,
helping others, friends, and not taking life too seriously
— flourish with optimism, live deliberately.
REFLECTING
So often in life, we are far away from our true nature. We barely enjoy watching sunsets or walking barefoot, feeling the wind in our hair and smelling the sea breeze. 
Here at Fige Yoga Adventures, you'll find ideas, tools, and inspiration designed to help you to elevate your body and mind. We'll explore the art of adventure through the mediums of yoga, movement, nature, and connection.
So go ahead; emancipate yourself from mental slavery,
because none but ourselves can free our minds,
have no fear for atomic energy,
because none of them can stop time.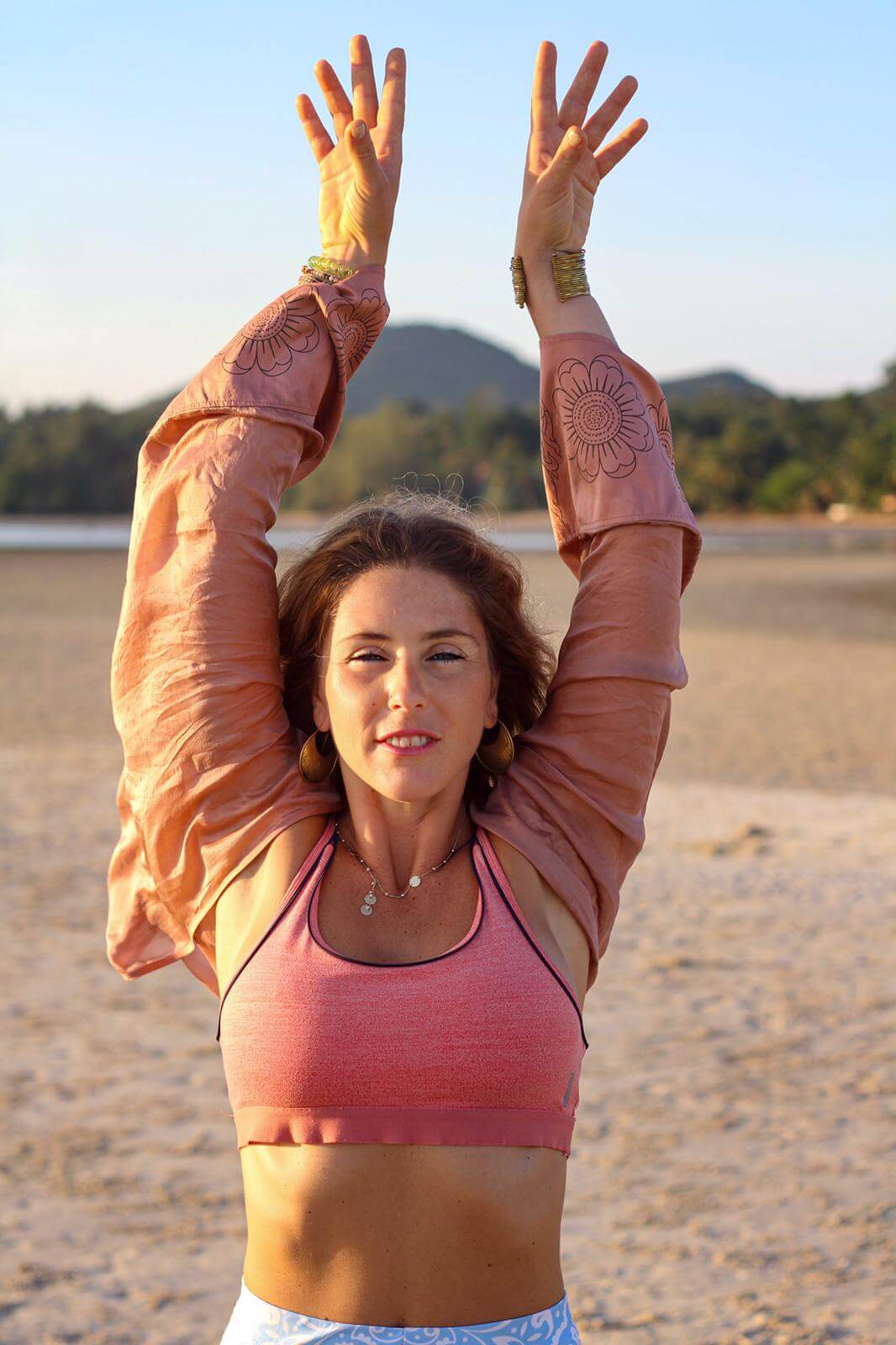 MEET SASHA
I am a wanderlust in the heart. I would happily spend days and hours outdoor hiking, swimming, traveling, horseback riding, and walking my beloved dog Peggy. I love to dance, I love nature, I love to move, I love yoga, I love great food.
My passions and beliefs inspired me in the creation of Fige Yoga Adventures.
I'm a devoted student and teacher of yoga and mindfulness. My practice has changed my life in infinite ways — most of all, it allowed me to adventure myself within and enjoy the present moment. In 2018 I became a certified yoga teacher by Sandra Didara Bianco and Tom Richter at Gaia Yoga School in Croatia. As a teacher, I aim to make yoga accessible to everyone interested in practicing yoga. 
Yoga is a practice for everyone and is about coming home to yourself.
Guiding tours and making the events happen are my calling.
I left the urban lifestyle and job as an economist to pursue my passion for the 'life in movement'. As a tour guide, I had the honor of leading tours in Eastern Europe and Southeast Asia for the past few years. I love finding out the extraordinary location, remarkable teachers, local chefs and blend them with eclectic activities to enjoy in your retreat with me.
Fige Yoga Adventures concept and style are an extension of my personal practice and collection of my experiences — passionate, deliberate, sincere, and light-hearted.